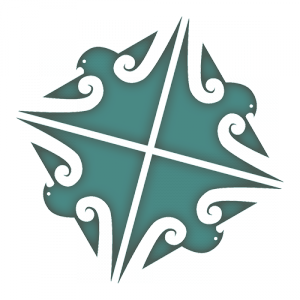 Level 1 Geography
01GEO
Course Description
Teacher in Charge: Mr J. Burtenshaw
IF YOU LOVE FIELD TRIPS - YOU WILL LOVE GEOGRAPHY. Geography focuses on how people interact with the natural and cultural world they inhabit. Geographers are involved in creating real world solutions to real world problems such as climate change and migration and viewing the world that we live in, in a balanced way.
Level 1 Geography starts the year by studying the human impacts at Goat Island Marine Reserve, which also includes a field trip to this incredible taonga that is right on our doorstep. You will then study the world of fishing in Aotearoa - at different scales and types. The key focus of this assessment are the effects of fishing on the natural environment and people. Sustainability is an important focus for this assessment. The third and last internal assessment focuses on the natural and social effects of a mock volcanic eruption in Tamaki-Makaurau. You will use Google Earth to create a series of images that illustrates the effects.
Finally, our two external topics focus on the 2009 tsunami in Samoa and geographic skills.
A busy year, and one that will shape your perspective of the world forever! #MHSTeamGeo
---
Course Overview
Term 4
.
Learning Areas:
---
Pathway
01 Geography is the perfect subject to take at year 11 only. You could continue through levels 2 and 3 and then go on to University and study Geography in either a Bachelor of Arts and/or Bachelor of Science degree.
Contributions and Equipment/Stationery
There is one fieldtrip involved with Level 1 Geography. It is compulsory and linked to an internal assessment. The cost for this trip is covered by the school.
This course is a BYOD course and a laptop is essential for your learning.
A WA4 exercise book and a clear file are required stationery.
---
Assessment Information
There are three internal assessments worth a total of 10 credits and 2 external assessments worth 8 credits. The internal assessments take place between February and mid-August. The external assessments take place in a supervised, formal, 3 hour exam at the end of the year.
---
Pathway Tags
A degree in Geography will open a lot of very interesting career doors. So many of the world's current issues – at a global scale and locally - boil down to geography, and need the geographers of the future to help us understand them. Climate change,  as it increasingly affects countries and regions,  food and energy security, the degradation of land and soils from over-use and misuse, the spread of disease, the causes and consequences of migration, and the impacts of economic change on places and communities. These are just some of the challenges facing the next generation, which geographers must help solve. As well, Geography is a subject that teaches you many skills that will help you succeed at university - whether you choose to study Geography or focus on another degree such as medicine or law. Employers value the research, analytical, teamwork and communication skills that Geography students develop throughout their studies. The following is a list of professions that studying Geography can lead to... Lawyers, Teachers, Social Workers, Politicians, Policy Analysts, Climatologist, Geomorphologists, Meteorologists, Environmental Consultants, Urban Planners, Demographers, Landscape Designers, Tourism Management, Archaeology, Journalism, Museum Curators, Archivists, Tourism Managers, Business Analysts, Public Relations Managers, Content Strategists, Web Development, Social Media Managers, Communications Officers, Human Resource Managers, Government Agency Roles... The list goes on.
---
Related Videos
https://www.youtube.com/watch?v=https://www.youtube.com/embed/-nEUUVPTtUI?rel=0&showinfo=0
Useful Links