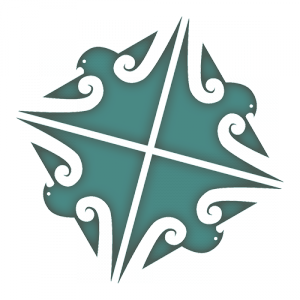 Level 2 Digital Technologies
02DTE
Course Description
Teacher in Charge: Mr J. Enriquez
02DTE or Digital Technologies. In this subject you will learn to advance the skills you learnt from 01DTE. The focus of this subject are the creative and information systems of Digital Technologies.

Your talent in the creative arts, such as graphic design, making music, video creation and other media outcomes will be improved and made into a purposeful digital outcome, such as web, data visualisation and online video tutorials. It is aligned with the Ministry of Education and NZQA's Hangarau Matihiko. 17+ credits of UE subjects offered.



You will be provided with a culturally relevant, flexible and inclusive learning opportunities. This is a project-based and industry connected learning that includes:
Advanced Graphic Design- Animation
Advanced Web Design- interactive and responsive
Social Media Design
Advanced Interactive presentation
Professional Logo Design
Game Design
Infographics
Big data and data representation
App development
Useful link: https://www.youtube.com/watch?v=RVVZiG3FpvM
Note: The course will be designed around individual students interests and strength
---
Course Overview
Term 1
Students will learn how to use industry standard research and project management tools to conduct research prior to creating a web design.
AS 91890 2.1 v 1
6 credits Conduct an inquiry to propose a digital technologies outcome


Term 2
Students will learn how create a dynamic web design.
AS 91893 2.4 v 1
4 credits Use advanced techniques to develop a digital media outcome
Term 3
Students will learn and implement advanced processes such as online project management and collaboration tools
AS91897 2.8 v1 6 credits
Use advanced processes to develop a digital technologies outcome


Term 4
At the end of term 1-3 students will demonstrate their understanding of the Digital Technologies concept through a an external assessment.
AS 91898 2.9 (external)
3 credits
Demonstrate understanding of a computer science concept

Learning Areas:
---
Pathway
Level 3 Digital Technologies, Level 3 Information Technologies
Contributions and Equipment/Stationery
8gb USB Memory Drive or larger
---
Pathway Tags
Graphic Designer, Animator, Robotics Designer, Programmer, Hacker (Ethical), Web Developer, Web Designer, Multi-media developer, Game Developer, Video Editor, App Developer, Social Media creator, Pod Caster, YouTuber or the first NZ Tech Billionaire.
---
Useful Links