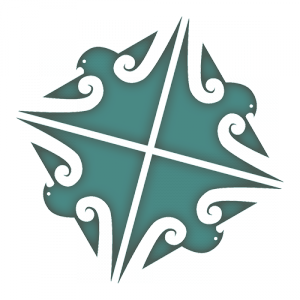 Level 2 Economics
02ECO
Course Description
Teacher in Charge:
Do you want to know why we pay tax to the government, what government do with this money, how government makes decisions, then you should pick Economics. You will have a trip to Wellington visiting the Parliament house and Reserve bank of New Zealand.
This subject examines the major economic and political issues of unemployment, economic growth, international trade and inequality in New Zealand. It investigates how these issues are analysed, their effect, and government's role in influencing these issues. It further develops students' abilities to analyse economic events relevant to New Zealand.
You will study about issues related to New Zealand and how these issues can be solved by us and government.
---
Learning Areas:
Detailed Course Outline
---
Pathway
Level 3 Accounting, Level 3 Business, Level 3 Economics
Contributions and Equipment/Stationery
Stationery as per schedule.
---
Pathway Tags
Market Researcher, Financial Advisor, Retailing, Sales, Accountant, Banking, Management, Government Departments, Economist, Analyst, Researcher, Marketing Manager, Marketing Executive, Sales Manager, Banker, Market Researcher, Advertising, Sports Marketer, Events Manager, Teacher, Small Business Manager, Financial Analyst, Product Manager, Product Development, Human Resources Advisor, Recruitment Manager, Entrepreneur (in your own business), Journalist, Investment Banking, Retail Buying, Retail Management, Public Relations Officer, Bank Management, Distribution & Logistics Management, Insurance Underwriter, International Market Developer, Property Manager, Property Valuer, Property Developer, Mining Engineer, Accountant, Auditor, Actuary, Finance Manager, Advertising Specialist, Anaesthetic Technician, Retail Manager, Statistician, Baker, Hotel/Motel Manager, Cafe Worker, Property Manager, Butcher, Cafe/Restaurant Manager, Urban/Regional Planner, Kitchenhand, Chef, Elected Government Representative, Event Manager, Quantity Surveyor, Demonstrator, Dietitian, Foreign Policy Officer, Workplace Relations Adviser, Sports Coach/Official, Early Childhood Teacher, Environmental Scientist, Economist, Human Resources Adviser, Energy/Carbon Auditor, Financial Adviser, Health Promoter, Health Services Manager, Mortgage Broker, Nanny/Child Carer, Policy Analyst, Tertiary Lecturer, Real Estate Agent, Secondary School Teacher, Valuer
---
Related Videos
https://www.youtube.com/watch?v=https://www.youtube.com/embed/VT4y3l_erLo?rel=0&showinfo=0
Useful Links