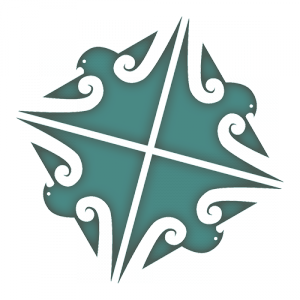 Level 2 History
02HIS
Course Description
Teacher in Charge: Miss Y. Mahagna
Recommended Prior Learning
There are no pre-requisites for Level 2 History, but it is highly recommended that you have achieved NCEA Level 1, as this course involves using high-level literacy and language-rich skills. To achieve, you will be expected to be able to read and analyse a variety of sources as well as write detailed essays at Level 7 of the curriculum.
---
The main theme of the Level 2 History course is protest.
The year begins by beginning to examine the Invasion of Parihaka and the Samoan Mau Movement. Students are given the choice to do research on either one of these Historical events as part of the first Internal Assessment.
Social Revolution will be explored as students begin to explore the rise of the Polynesian Panther movement in 1970's New Zealand; a time where minority communities were actively persecuted based on the colour of their skin. This topic is accompanied by a guest visit by the Polynesian Panthers who talk to us about their perspective on this dark chapter of New Zealand History.
Our external topic focuses on the national revolution of the Vietnamese as they struggled against the might of the United States during the Vietnam War. The topic continues to explore the ideas of unity and independence against Western foreign occupation.
History is a University-approved subject and can get you the credits you need to meet UE literacy reading and writing requirements. You do not need to be an expert reader or writer, but you must be willing to challenge yourself by engaging with academic texts and understand that developing academic writing will be a major component of the course.
---
Course Overview
Term 1
Students will focus on protest in History with a focus on Parihaka and the Mau Movement. The topic will be internally assessed using History Achievement Standard 2.1 - Carry out an inquiry of an historical event or place that is of significance to New Zealanders.
Term 2
Students will examine the Dawn Raids, taking a specific focus on their causes, perspectives on this History and on the significance of these events to New Zealanders today. The topic will be Internally assessed using
History 2.4 - Interpret different perspectives of people in an historical event that is of significance to New Zealanders.
Term 3
Students will begin the external topic. The class focus on the Vietnam War and students examine this History while gradually building an essay that will be written in the external exams. Students are assessed on the Vietnam topic through both an Internal assessment (History 2.2 - Examine a historical event of significance to New Zealanders) and an External Assessment (History 2.5 - Examine causes and consequences of a significant historical event). Students will also prepare for the Resource Interpretation External Assessment History 2.3 - Examine sources of a historical event that is of significance to New Zealanders. Practice exams will be held late in this term.
Term 4
Exam preparation and revision occurs.
Learning Areas:
Detailed Course Outline
---
Pathway
Contributions and Equipment/Stationery
This course is a BYOD course and a laptop is essential for your learning.
A 1B5 book is the required stationary for this course.
---
Pathway Tags
History is an academic subject that guides students towards university level study. Employers value the research, analytical, teamwork and communication skills that history students develop throughout their study. The following is a list of professions that studying History can be a stepping stone to: Lawyers, Teachers, Social Workers, Politicians, Policy Analysts, Tourism Management, Archaeology, Journalism, Museum Curators, Archivists, Tourism Managers, Business Analysts, Public Relations Managers, Content Strategists, Web Development, Social Media Managers, Communications Officers, Human Resource Managers, Government Agency Roles... The list goes on. It is important to note that Science and Medical degrees require students to have an intimate knowledge of the social History of New Zealand (especially the Treaty of Waitangi).
---
Related Videos
https://www.youtube.com/watch?v=https://www.youtube.com/embed/otrLfsU9sgA?rel=0&showinfo=0
Useful Links