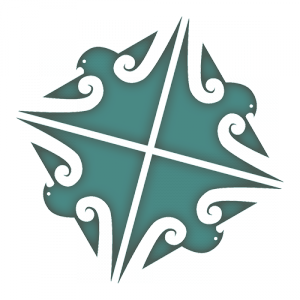 Level 3 Accounting
03ACC
Course Description
Teacher in Charge: Mrs R. Ram
Do you want to update your skills and learn Accounting? The accounting path can be a profitable and solid career choice. This course relates the accounting process to Partnerships and Companies. Topics include Partnership accounting, issuing shares, final reports for companies, cash flows, cash budgets, manufacturing enterprises, analysis and interpretation. Students will get an opportunity to analyze the Annual report of Fisher and Paykel and make decision whether to invest in the company.
The purpose of Accounting is to provide financial and non-financial information to assist decision-making in the management of, and investment in, public and private sector organisations. The major roles of an accountant are to identify, measure, interpret and communicate information relevant to these decisions. In addition, the study of accounting is designed to promote critical thinking and develop practical competencies, and prepare students for university education and a wide variety of careers.
---
Learning Areas:
Detailed Course Outline
---
Contributions and Equipment/Stationery
Stationery as per schedule.
---
Pathway Tags
Market Researcher, Financial Advisor, Retailing, Sales, Accountant, Banking, Management, Government Departments, Economist, Analyst, Researcher, Marketing Manager, Marketing Executive, Sales Manager, Banker, Market Researcher, Advertising, Sports Marketer, Events Manager, Teacher, Small Business Manager, Financial Analyst, Product Manager, Product Development, Human Resources Advisor, Recruitment Manager, Entrepreneur (in your own business), Journalist, Investment Banking, Retail Buying, Retail Management, Public Relations Officer, Bank Management, Distribution & Logistics Management, Insurance Underwriter, International Market Developer, Property Manager, Property Valuer, Property Developer, Accountant, Auditor, Accounts Officer, Actuary, Finance Manager, Retail Manager, Bank Worker, Hotel/Motel Manager, Farmer/Farm Manager, Debt Collector, Property Manager, Building Contractor, Buyer, Cafe/Restaurant Manager, Motor Vehicle Salesperson, Insurance Claims Officer, Community Worker, Event Manager, Quantity Surveyor, Dairy Farmer, Personal Assistant, Media Producer, Financial Adviser, Health Services Manager, Insurance Agent, Mortgage Broker, Office Manager, Payroll Officer, Purchasing/Supply Officer, Real Estate Agent, Management Consultant
---
Useful Links