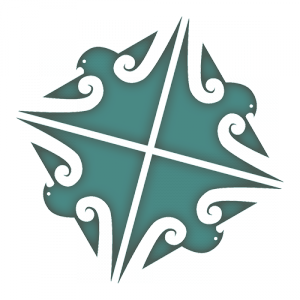 Level 3 Economics
03ECO
Course Description
Teacher in Charge:
Economists play a key role in decision-making and allocating resources between people, businesses and governments. Their decisions affect everyday life ranging from housing, energy, the environment and transport. You will study the various market structures and how they interact with the rest of the environment to create profit. A well- motivated student can begin this subject at Level 3.
Students will learn about three main areas:
• Markets – supply and demand, scarcity and cost, analysis, market structures and monopolies
• Market failure situations – role of government in the economy
• Influences on the NZ economy – internal and external, aims of government, effects of government policy.
---
Learning Areas:
Detailed Course Outline
---
Contributions and Equipment/Stationery
Stationery as per schedule.
There is an opportunity to enter in the Monetary Policy Challenge, enter the New Zealand Economic Competition and visit the Reserve Bank of New Zealand in Wellington.
---
Pathway Tags
Market Researcher, Financial Advisor, Retailing, Sales, Accountant, Banking, Management, Government Departments, Economist, Analyst, Researcher, Marketing Manager, Marketing Executive, Sales Manager, Banker, Market Researcher, Advertising, Sports Marketer, Events Manager, Teacher, Small Business Manager, Financial Analyst, Product Manager, Product Development, Human Resources Advisor, Recruitment Manager, Entrepreneur (in your own business), Journalist, Investment Banking, Retail Buying, Retail Management, Public Relations Officer, Bank Management, Distribution & Logistics Management, Insurance Underwriter, International Market Developer, Property Manager, Property Valuer, Property Developer, Mining Engineer, Accountant, Auditor, Actuary, Finance Manager, Advertising Specialist, Anaesthetic Technician, Retail Manager, Statistician, Baker, Hotel/Motel Manager, Cafe Worker, Property Manager, Butcher, Cafe/Restaurant Manager, Urban/Regional Planner, Kitchenhand, Chef, Elected Government Representative, Event Manager, Quantity Surveyor, Demonstrator, Dietitian, Foreign Policy Officer, Workplace Relations Adviser, Sports Coach/Official, Early Childhood Teacher, Environmental Scientist, Economist, Human Resources Adviser, Energy/Carbon Auditor, Financial Adviser, Health Promoter, Health Services Manager, Mortgage Broker, Nanny/Child Carer, Policy Analyst, Tertiary Lecturer, Real Estate Agent, Secondary School Teacher, Valuer
---
Related Videos
https://www.youtube.com/watch?v=https://www.youtube.com/embed/7DhagKyvDck?rel=0&showinfo=0
Useful Links