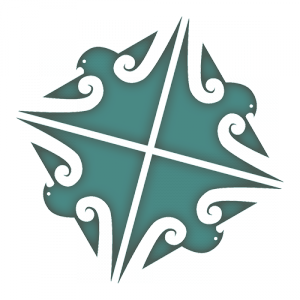 Level 3 History
03HIS
Course Description
Teacher in Charge: Miss Y. Mahagna
Recommended Prior Learning
There are no pre-requisites for Level 3 History, but it is highly recommended that you have achieved NCEA Level 1, as this course involves using high-level literacy and language-rich skills. To achieve, you will be expected to be able to read and analyse a variety of sources as well as write detailed essays at Level 8 of the curriculum.
---
Level 3 History is a course that will prepare students for the challenging, critical nature of learning at University. The main theme for this year is colonisation, however, a side topic exploring the dropping of the atomic bomb on Hiroshima breaks up the years focus.
The year begins with students exploring the colonisation of New Zealand with an in-depth look at the rebellion of Hone Heke when the Flagstaff flying over Kororaareka (modern-day Russell) was cut down, sparking the first of the New Zealand Wars. This topic involves an incredible field trip to the Bay of Islands to explore many of the sites where this History occurred first hand.
From here students will focus on the controversial decision to drop the atomic bomb on Hiroshima in Japan in 1945. The class will explore the Pacific Theatre of World War II and develop an understanding of the brutality of the war as well different perspectives on the dropping of the atomic bombs on Japan.
Our external topic moves back to our focus on colonisation, this time taking our students to Australia. Students will investigate the hardships suffered by the Aboriginal people at the hands of the British and will compare the experiences of colonisation of both Maaori and Aboriginal Australians.
History is a University-approved subject and can get you the credits you need to meet UE literacy reading and writing requirements. You do not need to be an expert reader or writer, but you must be willing to challenge yourself by engaging with academic texts and understand that developing academic writing will be a major component of the course.
---
Course Overview
Term 1
The year begins with the class examining Hone Heke's chopping down of the Flag Staff in 1845. This topic involved a research field trip to the Bay of Islands for 2 nights. Students are Internally Assessed using History 3.1 - Research an historical event or place of significance to New Zealanders, using primary and secondary sources.
Term 2
In Term 2 we shift focus to exploring the dropping of the Atomic Bomb on Hiroshima and Nagasaki. Students will examine the causes of this event, historians perspectives on it and why this History is still relevant to New Zealanders today. Students are assessed using an Internal Assessment, History 3.4 - Analyse different perspectives of a contested event of significance to New Zealanders.
Term 3
The class will begin the external assessment topic which focuses on the colonisation of Australia and the treatment of Aboriginal Australians throughout the nations History. Students will be assessed for this topic using both an Internal Assessment (History 3.2 - Analyse an historical event, or place, of significance to New Zealanders) and an External Assessment (History 3.5 - Analyse the causes and consequences of a significant historical event or History). Students will also prepare for the Resource Interpretation External Assessment History 3.3 - Analyse evidence relating to an historical event of significance to New Zealanders. Practice exams will be held late in this term.
Term 4
Preparation and revision for the external assessments will be the focus for this term.
Learning Areas:
Detailed Course Outline
---
Contributions and Equipment/Stationery
There is one fieldtrip involved with Level 3 History. It is compulsory and linked to an internal assessment. The cost for this trip is covered by the school.
This course is a BYOD course and a laptop is essential for your learning.
---
Pathway Tags
History is an academic subject that guides students towards university level study. Employers value the research, analytical, teamwork and communication skills that history students develop throughout their study. The following is a list of professions that studying History can be a stepping stone to: Lawyers, Teachers, Social Workers, Politicians, Policy Analysts, Tourism Management, Archaeology, Journalism, Museum Curators, Archivists, Tourism Managers, Business Analysts, Public Relations Managers, Content Strategists, Web Development, Social Media Managers, Communications Officers, Human Resource Managers, Government Agency Roles... The list goes on. It is important to note that Science and Medical degrees require students to have an intimate knowledge of the social History of New Zealand (especially the Treaty of Waitangi).
---
Related Videos
https://www.youtube.com/watch?v=https://www.youtube.com/embed/otrLfsU9sgA?rel=0&showinfo=0
Useful Links